Automatic Sewing Machine
Product categories of Automatic Sewing Machine, we are specialized manufacturers from China, sewing machine with automatic thread cutter, automatic sewing machine for clothes suppliers/factory, wholesale high-quality products of automatic sewing machine industrial R & D and manufacturing, we have the perfect after-sales service and technical support. Look forward to your cooperation!
China Automatic Sewing Machine Suppliers
Automatic sewing is applying automation technology to move fabrics and other sewing raw material into sewing position for certain stitching work without manual operation. Our Automatic Sewing Machine is also equipped with automated sewing attachment to make sewing operation in automated ways, either make several sewing progresses into a series of continuous sewing solution, or make difficult manual sewing work into simple feeding material.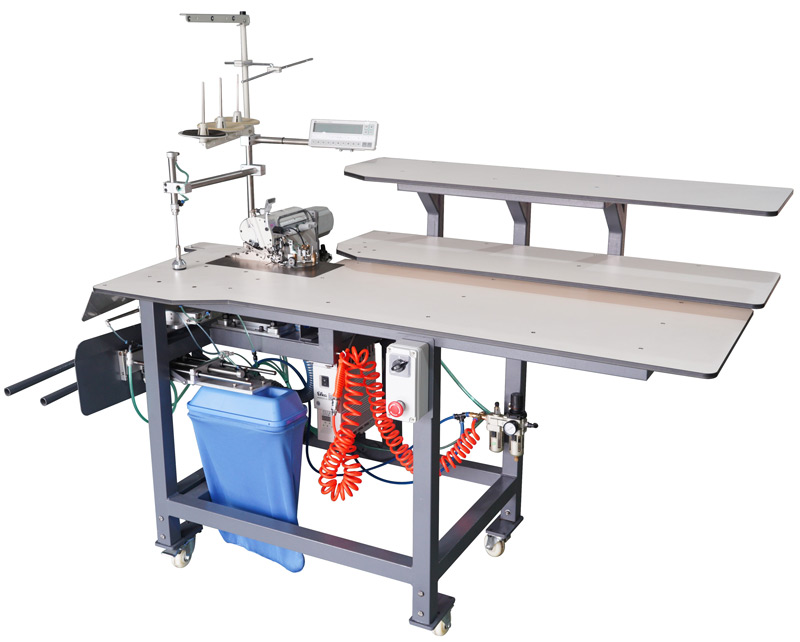 Automatic sewing is a design scheme that pays attention to the matching of various parts. Through the cooperation of control device, feeding unit and fixed material unit, then point-to-point correspondence is formed before machine actually sew the fabric. And at last the machine will usually handle the finished products out of working area.